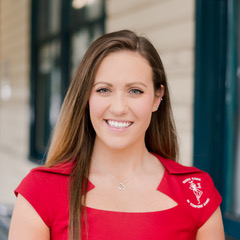 Georgia Clare-Nazer
Georgia has been a member of Balgowlah Physie Club since she was three years old. She values the lasting friendships she has made through Physie and still competes with girls she started with all those years ago.
Over the years, Georgia has achieved outstanding personal success in Physie, placing at the Senior Opera House eleven times and representing the club in the prestigious "Grand Champion" final at the Opera House three times. Georgia is the current U33 National Champion, and she will appear on the 2023 syllabus Video.
Georgia is passionate about dance and has participated in jazz, modern and ballet from the age of six. She completed all ballet exams, up to and including Advanced 2. She has also trained as a fitness instructor.
In 2007, Georgia began teaching Physie and she is an inspiration for all our younger members. Georgia has taught across all age groups for Balgowlah Physie Club and is a knowledgeable and accomplished teacher. She currently teaches our 9-12 years, 13-14 years, 15-1st years, 2nd years, Novice and Open Senior classes.
I enjoy teaching Physie because I love watching the girls improve week by week and watching them grow every year into beautiful, confident young women.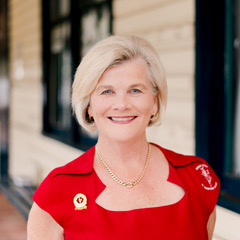 Maxine Szalay
Maxine's love of Physie started when she was five years old and she enjoyed many happy years as a Balgowlah Junior. At the age of 16 she started teaching, as she wanted to pass on her skills and passion for Physie to others, so that they too could enjoy the experience. 40 years on, having shared in the lives of thousands of pupils on the Northern Beaches, she still loves her teaching role at Balgowlah.
Maxine currently teaches all our Balgowlah ladies classes and is a full-time Director of BJP Physie.
As an individual competitor Maxine won the prestigious title of Open Grand Champion three times, was nine times National Champion and three times national place getter. But her passion has always been in teaching.
Her mission is to give all students at whatever level, the confidence to perform with success and to enjoy the bond that grows with club teammates and teamwork.
I love teaching Physie because it gives me a chance to share my passion for Physie, promote good sportsmanship to all our club members, and to be a mentor to our very talented younger teachers.
Ellie Jenkins
Ellie started Physie at Balgowlah Club as a tiny 2-year-old because she was so eager to join in with her older sister, Georgia. She has been an outstanding Balgowlah Physie girl ever since competing in 36 teams for the club and placing at Nationals 9 times. She has also played a crucial role in the success of many of the Balgowlah Physie teams she has taught over the years.
Ellie is actually the third generation of Balgowlah Physie girls with her Grandmother, the oldest member of Balgowlah Club and her mother, competing for the club for more than 50 years.
Having recently completed her Bachelor of Education at University of Notre Dame, Ellie is a qualified primary school teacher and is able to use her teaching knowledge as a Physie teacher. Ellie began teaching Physie in 2008 and she currently teaches our preschool, 5-6yrs and 7-8yrs classes. Ellie has a wealth of experience and knowledge to share to the benefit of the whole club.
I love teaching Physie because I believe in holistically educating young minds. To further develop children's skills in teamwork, cognitive ability and social skills outside of the school setting. Physie promotes the importance of a growth mindset in students and how to achieve their goals through hard work and determination. Teaching 'Physie' is a true passion of mine, as I believe it builds upon developing a well-balanced happy child who has positive self-esteem in a safe and nurturing environment.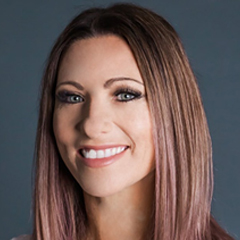 Kristy Wynter
BAA UNSW Dance & Drama
CBTS RAD Registered Ballet Teacher
Kristy started Physie when she was just 5 years of age on the NSW Central Coast. She continued Physie classes under the Tuition of Viviane Booth into her teens where she soon made it to her first Nationals at age 12. Her love of Physie continued into her early 20's until she concentrated on her Dance Training and career.
Kristy has studied Dance and Singing for many years at well-known schools including The Dance Factory under the tuition of Chris Duncan of DanceLife Australia, Sydney Dance Company, The Elite School of Singing and Platinum Vocal Studios. Kristy studied for a Bachelor of Arts Degree Majoring in Dance and Drama @ U.N.S.W and has completed her Certificate of Ballet Teaching (CBTS) with the RAD (Royal Academy of Dance) where she is a registered teacher. Her performance career has stretched from Australia to USA and has included dancing and singing in many venues including supporting acts to Australian and international artists. She has performed in shows in and around Sydney with well-known choreographers such as William Forsyth, Aaron Farley, Ramon Doringo and Michael Boyd. She has also choreographed and performed in her own corporate professional shows.
She was a lead singer in a Blues/Rock/Funk band "The Blues Raiders" for several years performing in pubs and clubs across NSW.
Kristy is the Studio Director of her own Dance School, Evolution Performance Centre, in Crows Nest and adores teaching children of all ages. Kristy returned to Physie in 2012 with Balgowlah, where she was awarded National Champion in her division for 5 years running. Her love of Physie was sparked once again and she has enjoyed every minute of her Physie journey.
Kristy has a combined performance and teaching career of over 30 years and looks forward to sharing it all with you.
I love teaching because I love to see the progress the younger girls make throughout the year, not only with their Physie, but also their friendships. My aim is to develop the girls and keep Physie fun.